We are OPEN for TELEPHONE or ONLINE ORDERS ONLY! - Our factory continues to manufacture products on demand
We are OPEN for TELEPHONE or ONLINE ORDERS ONLY! - Our factory continues to manufacture products on demand

Quiet Sound Plaster Acoustic Tile
Quiet Sound Plaster Acoustic Tile Solutions
Quiet Sound was the result of extensive research and development carried out by Bailey Interiors on their Standard Range of plaster acoustic tiles. Our research highlighted the substantial relationship between acoustic performance and the physical weight of the tiles. We are proud to present a much improved, new generation of plaster acoustic tiles that will satisfy your requirements.
Why Weight Matters
With up to a 38% weight reduction in tiles, each individual tile weighs about 7kg lighter than the original standard range. Substantial reduction in weight results in significant cost savings overall
Lighter Structural Ceiling Grid
with up to a 38% weight reduction in tiles, main rail requirements are halved as they are only required at every 1200mm centres compared with 600mm centres with the original standard range.
Original Grid layout

New Grid layout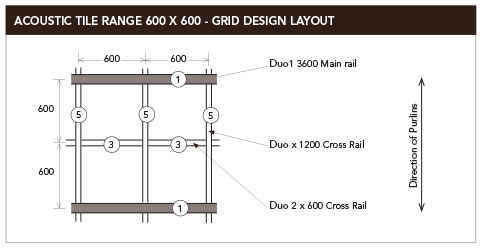 Transport Cost are Reduced
as both handling, packaging and transport becomes easier as each tile now weighs about 12 kg compared with 19 kg.
Installation cost reduces
The lighter weight makes the tiles easier to handle, so the installation is easier and allows for a lighter structural ceiling support frame.