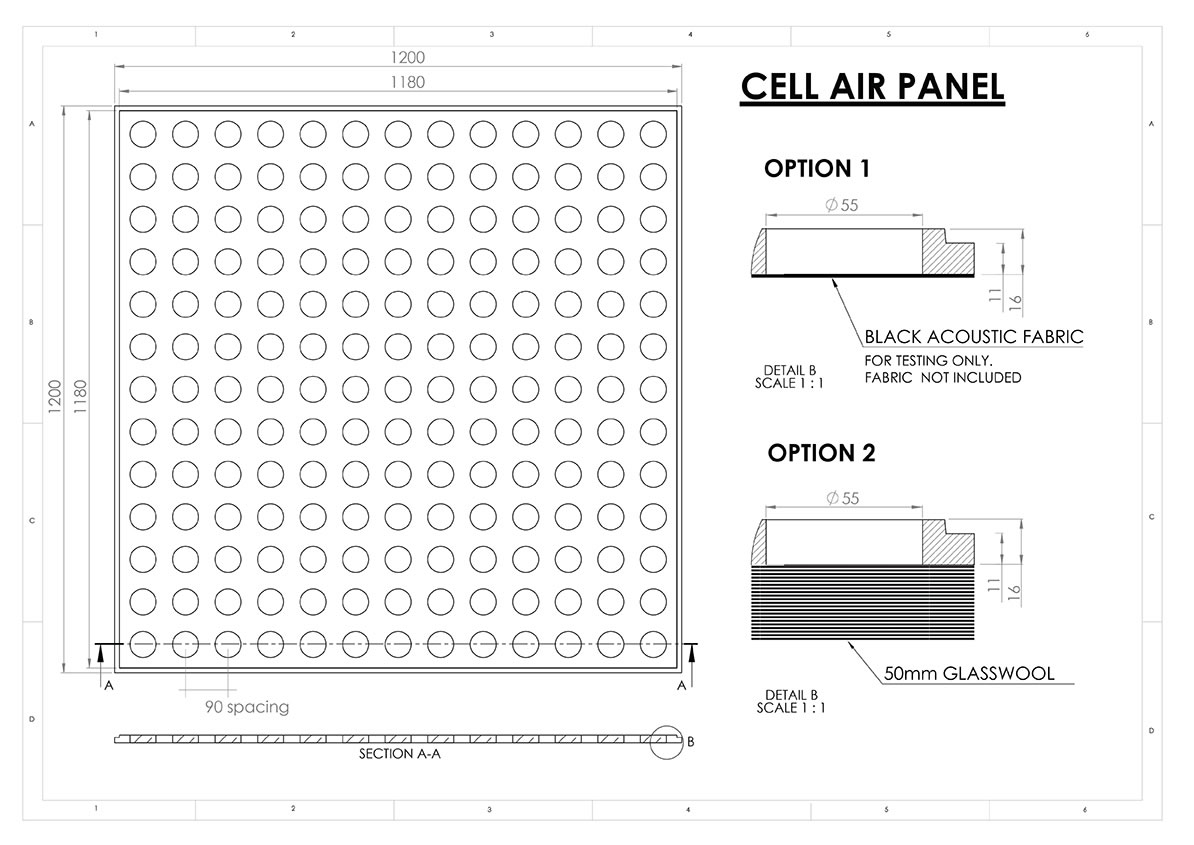 Download Cell Air Acoustic Test Results

A plaster acoustic panel with circular perforations 55mm at 85mm centres, forming a continuous pattern when joined.
Cell Air is perfect for interior designers and architects who are looking for aesthetic designs coupled with high acoustical properties.
Cell Air provides a distinctive innovative solution for creating a unique decorative finish while providing a high level of sound absorption for ceilings and walls.